Frequently Asked Questions
Below you will find answers to the questions most frequently asked about the Arts Run Santa Clarita.
The inaugural Arts Run is set to take place on Saturday, April 21st, 2018. See the full schedule and details below.
The schedule will be as follows:
RACE DAY - Saturday, April 21st, 2018
Check-in: 6:00 AM to 8:00 AM
Kids Dash start: 8:00 AM
10K start: 8:15 AM
5K start: 8:30 AM
Final cut-off: 11:00 AM
Race wrap-up: 11:30 AM
*Note that final start times may vary on race day.
What is included in race entry?
Official race shirt
Finisher medal
Finisher certificate
Awesome goodie bag
FREE race photos
Chip timing
Volunteer support
Course aid-stations
Finish line water & food
Event insurance
Award for top 3 finishers
Awesome experience
When and where is race check-in?
Check-in to pick up runner bibs will be on race day, Saturday, April 21st starting at 6:00 AM at the Valencia Heritage Park.
Parking space within Valencia Heritage Park is limited, there is plenty of parking available nearby, see the Directions & Parking page for parking zones that have been designated for the event. We recommend to buddy up and carpool to the race to help ensure there is enough parking.
Am I required to sign a waiver?
Yes. In order to receive your race bib to participate in the race, you will need to have a signed event waiver and show your ID. You may download and print the waiver ahead of time and bring it with you to help expedite your check-in.
Yes. The cutoff times are as follows:
5K cutoff is 1.5-hours
10K cutoff is 3-hours
What should I prepare for the race?
Below you will find a list of recommended items for running the race.
Recommended Items
Running shoes
Running hat, visor, sunglasses
Sunscreen and lip balm
Garmin/GPS tracking
Camera (optional)
Mind of a champion!
Post Race Items
Water
Recovery drink, we highly recommend coconut water!
Refueling food or snacks
Towel
Change of clothes
Cash
Are there age restrictions?
Yes. There is a minimum age requirement to participate depending on the distance. Younger runners that wish to run the race must be accompanied by an adult and must request approval from the Race Director. Please contact the Race Director for more information.
Minimum Age Requirements
10k/5K: 8-years old
Kids Dash Run: 3 to 12-years old*
*Children can be accompanied and supported by a parent or adult for the Kids Dash. Children younger than 3 can participate if a parent is running with a stroller. Strollers do not qualify for placement trophy.
I'm a slow runner or walker, can I do this race?
Absolutely, we encourage everyone to participate! You can accomplish anything you want as long as you set your mind to do it. The race is planned for participants of all abilities—including walkers. If you are new to running or this is your first race we suggest doing the 5K distance.
The Arts Run course takes place on the Santa Clarita pathways and paseos, these are all paved paths and the overall course is very flat making it a very easy and fast run.
Will the course be marked?
Yes. The course will be clearly marked using directional signs. Please review the course page to better know the course you are running.
Will there be a gear bag drop?
Yes. There will be a gear drop available at the start/finish line so you can quickly access your bag after finishing the race. The event is not responsible for lost or stolen items.
Will there be aid-stations on the course?
Yes. There will be stations with water, gel packs, with a few key stations providing snacks and basic first aid if needed. At the finish line, there will be water and food! For the longer runs recommend you carry a water bottle. Each aid station will include fresh water to refill your supply. 
One of the greatest dangers for runners is completing the race in a dehydrated state. We encourage runners to plan on drinking plenty of water the day before and being hydrated throughout the event.
Will there be bathrooms at the race?
Yes. There will be portable toilets at the race by the start/finish line area. There are no toilets on the course. 
For your safety and the safety of all participants, we do not recommend wearing headphones while running a race. However, if you do, we ask that you keep the volume down at a safe level so you can hear other runners and instructions from event personnel. The important thing is paying attention to everyone's safety and maintaining basic race etiquette with other runners.
If you love to wear headphones while running then we can recommend using bone-conducting headphones that do not cover your ears, these allow you to fully hear your surroundings while also listening to your favorite music or audio. To learn more take a look at Aftershokz Trek Titanium headphones.
No. The event insurance policy does not allow dogs. We love dogs, but there are those who may not be comfortable around them and there are also dogs that are uncomfortable around hundreds of other people. We have no doubt that your dog is well behaved, but we simply have no way to be sure about all the other dogs and thus we have a "no dogs on course" policy.
The race will be chip timed for best accuracy using a MyLaps timing system with BibTag chips that are attached to your race bib.
To ensure your chip is tracked and timed correctly:
Always keep the BibTag visible; do not remove or cover with a jacket
Do not excessively bend or twist the BibTag
Do not attach beside or under a zip: metal has a negative impact on the BibTag chip
Do not wear on your back or side, or around your arm or leg
Do not cover the BibTag with your hand or arm when crossing the finish line:
runners often do this when checking their watch when crossing the line
Always remember that the mat must 'see' the number when you cross the finish
line
Do not separate the BibTag from the start number
Final results are posted online and include overall placement, distance category, gender, age, age group, top 3 in age group, and finish time.
Are wheelchairs or strollers allowed?
Yes. As the course is paved it is accessible to wheelchairs and strollers. However, the start/finish corral will be on grass at the park, so you will have to transition from grass to the paved pathway when starting. Unauthorized bicycles, skateboards, scooters, roller blades, or motorized vehicles are not permitted on the race course due to safety concerns.
What type of weather is expected?
April usually brings some of the best Spring weather to run in Santa Clarita. The average high temperature is 74º with the average low at 41º. Plan for cool sunrise start with temperatures warming up throughout the morning. We recommend checking the weather forecast a week before the race so you can dress appropriately.
Will the race be canceled in the event of rain?
No. Unless there is severe weather on the days before and on the race day, the SCV Arts Run will be held whether it's sunny, raining or anything in between. The weather only adds to the adventure to make for an awesome race experience!
What local hotel or lodging options are available?
If you are traveling from out of town there are many options available, the hotels listed below are within walking distance to the start line. Also, check this Google search or on Airbnb for additional options.
Holiday Inn Express & Suites Santa Clarita
27513 Wayne Mills Pl, Valencia, CA 91355
(661) 284-2101
Best Western Valencia Inn
27413 Wayne Mills Pl, Valencia, CA 91355
(661) 255-0555
Hilton Garden Inn Valencia Six Flags
27710 The Old Rd, Valencia, CA 91355
(661) 254-8800
Hyatt Regency Valencia
24500 Town Center Dr, Valencia, CA 91355
(661) 799-1234
Check this Google search or on Airbnb for additional options.
 Can I change my distance?
Yes. Distance change requests are available, the cut off for all changes is 1-week before race date. Submit change request from the contact page.
No. Entry fees are NON-REFUNDABLE and entries are NON-TRANSFERABLE. Sorry, no exceptions. Once we receive and accept your entry, you will not receive a refund if you cannot participate. You may not give or sell your number to anyone else. Submit a cancelation request from the contact page.
Is it okay if I run the race without registering?
No, it is not. While the Santa Clarita pathways are open to the public and running at the same time as an event is totally fine. Those entering into the start/finish area or intentionally jumping into the race just after the start, using the marked course, racing against other runners, etc. are essentially freeloading off of the race and the other runners, regardless of whether they take aid station supplies, medals or other race supplies.
Permits, insurance and race materials for the event are obtained with set numbers of participants planned and accounted for. Costs for events are also planned, taking into account those numbers and sharing the race costs among all entrants.
When people "hijack" a race they jeopardize the race's ability to come back, create potential for problems for other runners trying to determine their place in the race and for support personnel to identify participants and (if necessary) provide emergency support. Like shoplifting, being a race bandit does not cost the person taking anything, but the cost ultimately goes to the people who follow the rules and pay to run the race.
What is a virtual runner and why would anyone do that?
The virtual runner registration option is for runners who are physically unable to make it to a race but still wish to train for and achieve a running goal as part of the race or supporting the race fundraising. This includes persons who live far from race location and those with schedules that simply will not allow them to be present on race day.
Runners choose to run one of the race distances 10K or 5K. They run the distance where ever they are, a favorite trail, at the park, on a track, even on a treadmill. Simply run the distance on the same day as the race, track the time with a Garmin or app and send it to us. Runners receive race materials via mail after the race. This can be done alone or with a group of runners.
Running remotely will never be as good as running in person at the actual event, but for those with no other options, it offers a way to stay connected to their running community to help them commit to and celebrate their running achievements.
If a virtual runner is able to make it to the race they can request to upgrade their virtual entry to a regular participant entry.
*Note: Virtual Runners do not qualify for prizes or placement trophy.
Permits & Insurance
The Arts Run is an insured and permitted event. Thank you to the City of Santa Clarita for their support for permits, to the land developers and owners for their support, and to Star Financial via Road Runners Club of America for event insurance coverage.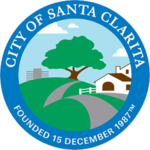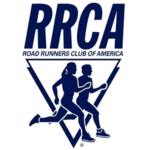 Please note that race information here represents what is planned for the Santa Clarita Arts Run. Locations, course variations, and changes may apply depending on conditions, availability, and improvements. We strive to make the best experience for the runners. Thank you for your understanding.
Become A Sponsor
We are currently seeking event partners and sponsors support to make a great event. Grow your business, give back to your community and support the Santa Clarita Arts. Learn more about becoming a partner or sponsor today.